During the Thailand royal delegate's visit to Vietnam starting May 5 to 8, following the State President Truong Tan Sang's invitation, Thai Princess Maha Chakri Sirindhorn led the royal delegate to visit Da Nang Polytechnic University and take part in the sixth International Conference on Vetiver grass.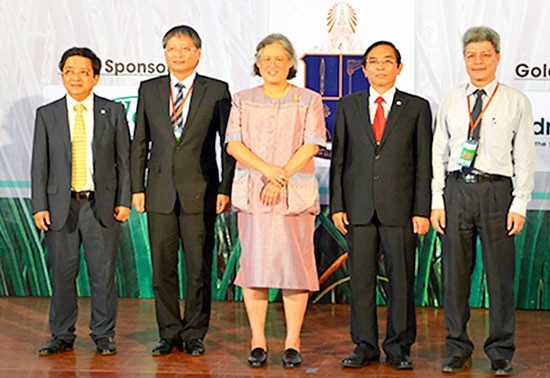 Thailand princess (C) visits Da Nang Polytechnic University.
The Thailand princess appreciated the Danang university's outstanding achievements in the previous years, and hoped that Da Nang Polytechnic University will strengthen further cooperation with Thailand's universities through experience exchange programs between students or holiday camps, workshops on scientific research.
On the same day, the princess Maha Chakri Sirindhorn visited Cham Sculpture Museum in Da Nang and Hoi An Ancient Town.
Thai Princess was born in 1955, who is the third daughter of Thailand Kings Bhumibol Adulyadej King and Queen Sirikit, had even undertaken as Thailand Red Cross Society President, head of the Department of History at Chulachomklao Royal Military Institute.