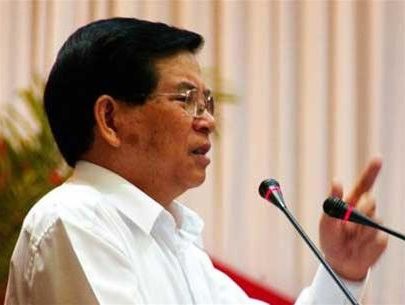 President Nguyen Minh Triet speaks to the youth at the meeting in Ha Noi on Wednesday
The Viet Nam National Youth Federation (VNYF) held a meeting in the capital city of Ha Noi on Wednesday to mark its 50th anniversary. The meeting saw the attendance of President Nguyen Minh Triet and hundreds of young people.
Speaking to the youth in attendance, President Nguyen Minh Triet expressed his great appreciation of the achievements and contributions of the VNYF over their five decades.
The President also showed his concerns about the recent emergence of some depraved youth and affirmed that the government will work to eliminate this issue over time.
The President asked VNYF's officials to generate revolutionary thoughts amongst the youth so that they will be aware of national traditional values and become the proactive citizens of the near future.
That day the VNYF also awarded the "October 15 prizes," which are named after its official anniversary, to 75 individuals who have an excellent record of contributions to its social activities.