Thong Nhat Train fares will increase by 7 to 15 percent as of April 1, the Vietnam Railways Corporation announced.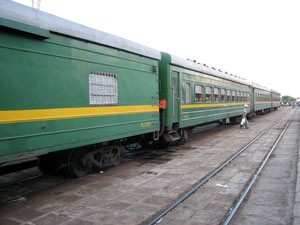 Thong Nhat trains fares will increase as of April 1(Photo:U.Phuong)
The Ha Noi – Ho Chi Minh City fare will be VND1, 148,000 (US$72) for a soft air-conditioned seat on the SE3 and SE4 express trains and VND516,000 (US$32) for a hard seat on the TN3 and TN4 trains.
The fare for a hard seat in trains coded TN1 and TN2 remains VND420, 000 (US$26).

As of April 1, food will not by included in the fare for Thong Nhat trains coded TN.

The railway corporation will reduce service this summer because of fuel price hikes and because the company forecasts fewer riders.