The UN Women's Fund for Gender Equality will provide US$200,000 to a project to help Vietnamese woman immigrants for the very first time, for the next three year period.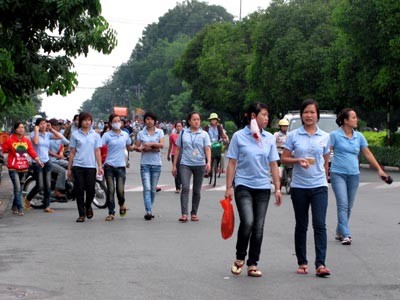 Woman immigrants working in industrial parks return home after work hours
The project will concentrate on improving social welfare and public healthcare services of immigrants and promote development of individual economic models and household businesses.
Around 1,140 women and 1,090 men will directly benefit from the project and 6,270 women and 5,630 men will indirectly be affected.
The project will be implemented and managed by the Institute for Development and Community Health--LIGHT, a non-government and non-profit organization.
The institute chose this project from among 900 projects in the world.