Over 1,500 workers at Panko Company, a subsidiary of South Korean Panko Group, returned to work this morning after four days of a strike for higher payment in Tam Ky city, the central province of Quang Nam.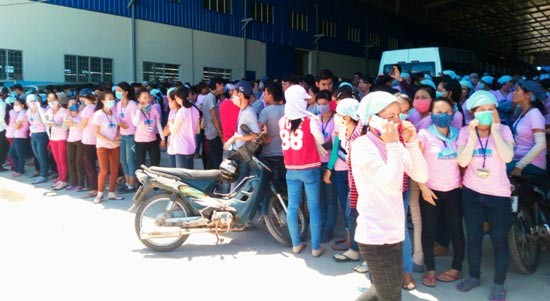 Over 1,500 workers of Panko Company have returned to work this morning after a four day strike for higher payment (Photo: SGGP)
The workers went on strike on July 9 after three months of working because the company paid them lower than promised wages. Specifically, the salary was only VND2.7-3.1 million per worker a month instead of VND4 million (US$180) as per its recruitment announcement.
In addition, Panko Company did not assist workers with accommodation and lunch allowance as the announcement.
The workers came back to work after the company agreed to conduct four commitments, which have been reached after the Quang Nam Province Labor Union worked with the company and worker representatives.
First, the company will increase lunch allowance from VND11,500 to VND15,000 a worker and improve the menu.
Second, it will review working ability and skills of each worker to apply appropriate wage level and increase the bonus for industrious workers to VND100,000-200,000 a month starting July. However, the company said it has yet to be able to give workers fuel allowance as their requirements.
Third, Panko will respect workers' choice of primary health care places on their health insurance cards instead of having a single choice of Minh Thien Hospital in Tam Ky city as before.
The provincial Labor Union and Panko Company has also agreed to establish a grassroots labor union to protect workers' rights.