The event aims to change and raise public awareness of the traffic safety law and behaviors of traffic participants when driving through a slogan "Drinking alcohol, not driving".
Speaking at the launching ceremony, Deputy Prime Minister Truong Hoa Binh emphasized that ensuring traffic safety was determined by the Party and State of Vietnam as one of the basic tasks in political security, social order and safety.
The Deputy Prime Minister asked the functional forces to focus on patrolling, preventing and punishing drivers who infringed regulations on alcohol concentration in a person's blood.
Additionally, the National Assembly, the Government, ministries and agencies are urgently reforming to early promulgate the regulations that contributes to reducing the risks of being involved in crashes and the number of road traffic accidents from drunken drivers causing harmful situations via costly penalty supplement and increase or deprivation of driving license.
Some photos were posed at the launching ceremony this morning: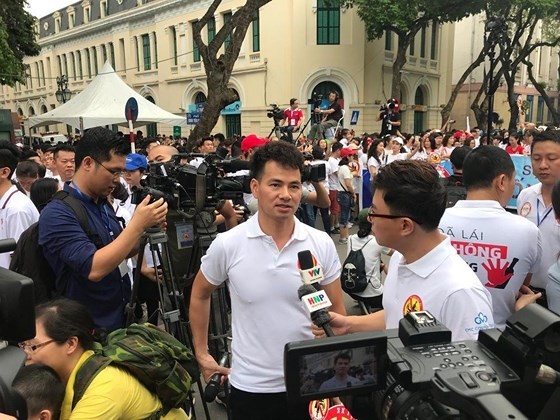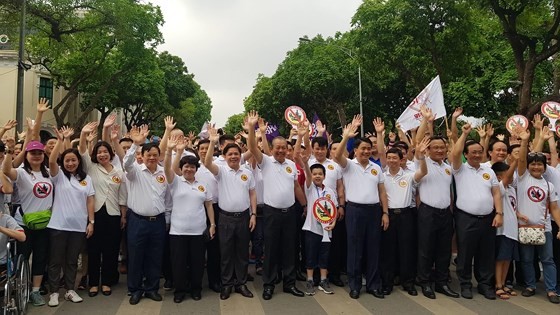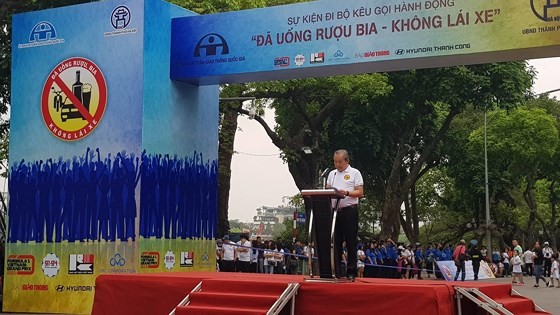 Permanent Deputy Prime Minister cum Chairman of the National Traffic Safety Committee Truong Hoa Binh speaks at the launching ceremony

Tags: