Three people have been reported dead due to a 40 year record heavy rain in the northern province of Quang Ninh for last two days, reported the National Steering Committee on Calamity Prevention and Control on Monday.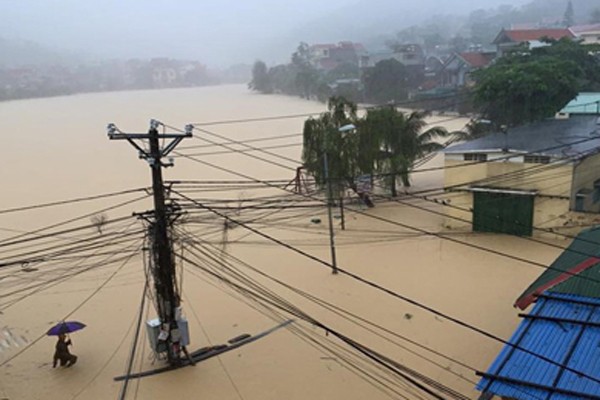 Cam Pha city is flooded in a 40 year record torrential rain in Quang Ninh province on July 26-27 (Photo: SGGP)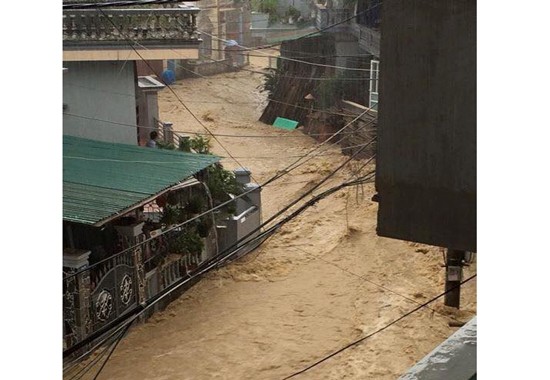 (Photo: SGGP)
Torrential rains unleashed flash floods in many areas of the northern region including Quang Ninh, Son La and Dien Bien provinces.
The worst hit has been Quang Ninh with 617mm precipitation, higher than that in the 'deluge' in Hanoi in 2008.
Heavy rain beginning Sunday night inundated Cam Pha city in the province under floodwaters killing a 27 mother and her two children.
The provincial Steering Committee for Search and Rescue said that high tide had worsened the heavy rain's influence .
Flooding has also ravaged other areas in the province such as Ha Long, Dong Trieu, Uong Bi, Cam Pha, Van Don and Hoanh Bo, where floodwater surged up to two meters in places.
Parts of Cam Pha city and Van Don district were surrounded by floodwaters obstructing rescue efforts. The city has evacuated 15 households to safety.
Many traffic roads were cut off due to landslide and floodwaters.
Mr. Pham Dinh Hoa, the steering committee's chief officer, said that rains had abated since yesterday afternoon but floodwaters had yet to recede in many areas.
On Sunday, rainwater breached a coal residues reservoir in Cam Pha City. The residues overflowed into 100 houses in Mong Duong district.
Local authorities have displaced the above households from dangerous areas and provided them VND2 million each together with rice and clothes.