Toll revenue totaled VND19.8 billion (US$888,000) on ten early-July days when the Directorate for Roads of Vietnam inspected toll collection at Phap Van-Cau Gie expressway in Hanoi.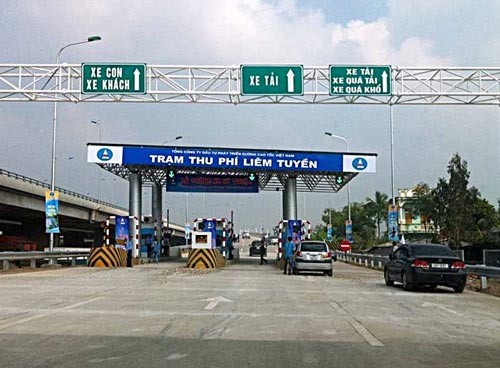 A tollbooth in Phap Van-Cau Gie expressway (Photo: SGGP)
According to an announcement from the directorate's inspectorate yesterday, the toll revenue averaged VND1.98 billion (US$89,000) a day, higher than VND1-1.6 billion before the inspection. It was launched after one out of three investors of the expressway suspected the transparence and loss of the project's toll funds.
During the ten day inspection, toll collection devices at tollbooths in the expressway were found installed sufficiently and synchronously. Post-review equipment of the toll collection operated normally. Images and videos of vehicles through stations were continuous.
In the previous inspection, the directorate pointed out several data errors raising difficulties for authorized agencies in the post review and supervision of the expressway's toll collection.