According to the National Committee for Traffic Safety, a total of 32 traffic road accidents occurred on January 2, claiming 23 lives and injuring 23 others.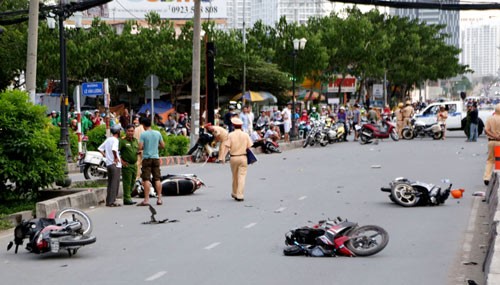 A road accident in Ho Chi Minh City's District 7 in the first day of New Year (Photo: SGGP)
Railway accidents claimed two lives also.

Accordingly in the first three days of the New Year, 93 road and railway accidents nationwide reported, killing 79 people and injuring 54 others. No river accident was recorded.

Nguyen Trong Thai from the committee said that the traffic order in the holidays this year has seen stable without big accidents for passenger coach and congestions.

However, still, some people took advantaged of the holiday to increase fare price, overloaded bus and gridlocks in some major street gates into Ho Chi Minh City and Hanoi.