Transport Association in Hanoi on Friday said that it had proposed to the Ministry of Transport and other authorised organisations to defer implementation of the road maintenance fee from June 1 to a later date.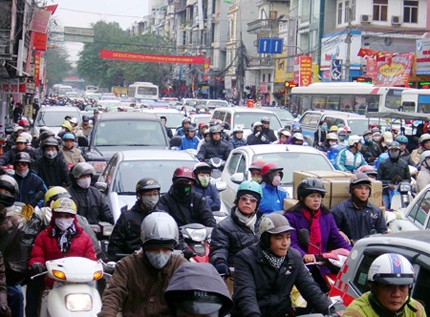 Hanoi Transport Association wants to defer road maintenance fee until next year
The association believes that if the fee is implemented as scheduled, it will cause many additional problems for businesses, which are already paying for a hike in electricity and petrol prices.
Besides, businesses are also rushing to complete installing of black boxes in their cars, which each costs VND7 million (US$333), before the July 1 deadline.
Hence the association has proposed the road maintenance fee be put off till January next year, and has also asked for a 60 per cent reduction of the proposed fee level, before it is regularised.