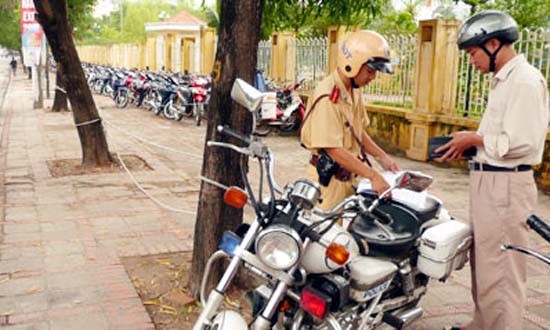 A traffic policeman on his task to ensure traffic safety and order.
The Ministry of Transport justified its proposal to double fines for traffic violators in Hanoi and Ho Chi Minh City by saying ensuring traffic safety and order in the two cities is a difficult and complex task.
It offered the explanation following strong objection to the varying rates of fines from the Ministry of Justice, which said under the law all citizens are equal.
It has withdrawn the proposal from a draft decree but kept it in the category of issues that have attracted differing opinions for the National Assembly Standing Committee's consideration.
If the committee approves the proposal, it will again be included in the decree.
Related article:
Ministry of Justice rejects double fines for Hanoi, HCMC traffic violators