The Ministry of Transport on Friday announced the need of a huge fund to carry out traffic projects proposed by the Japan International Cooperation Agency (JICA) in the next two years.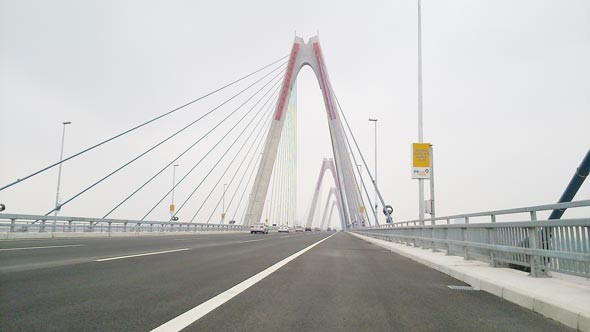 Nhat Tan Bridge in Hanoi (Illustrative photo: SGGP)

Of these, the agency has proposed to build Ninh Binh-Bai Vot expressway at nearly VND42 trillion (US$1.90 billion), My Thuan Bridge 2 at VND4.53 trillion (US$204.49 million) and Nha Trang-Phan Thiet Highway at VND32 trillion (US$1.44 billion). 
Besides, it has suggested financing other projects together with the Asia Development Bank. 
They include ring road no.3 in Ho Chi Minh City and expressways in the southern economic corridor from HCMC to the neighboring province of Tay Ninh, which are estimated to cost VND13 trillion (US$587 million). 
There are some projects proposed by the Ministry of Transport such as Dau Giay-Lien Khuong expressway at VND37.6 trillion (US$1.70 billion), Trang Bom-Hoa Hung rail route needs US$1.24 billion and the first phase of Long Thanh International Project US$5.4 billion. 
In addition, JICA has suggested construction of other large projects basing on proposals by provincial and municipal authorities. Notably, Nguyen Trai and Vu Yen bridges in Hai Phong city needs US$500 million, the capital for roads connecting highway 9D with urban and economic zones in the southeast of Quang Tri province is calculated to hit US$67.4 million. 
The ministry said it and the agency had reached an agreement on the list of the projects needed to be built in the next two years. They would continue working together to get loans for implementation.