Accordingly, the event is the framework of the eleventh summit of the Cambodia-Laos-Vietnam Development Triangle Area in Binh Phuoc from December 15- 20.
During five- day exhibition, the enterprises showcase their typical products at 100 pavilions. Of these, Binh Phuoc has registered 40 pavilions.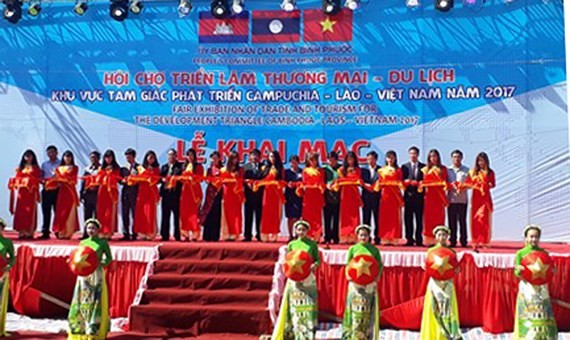 The Cambodia-Laos-Vietnam (CLV) Development Triangle Area tourism and trade fair is opened in Binh Phuoc province

It is a chance for domestic and foreign firms to introduce their products on agriculture, food processing, furniture and handicrafts, consumer goods, industrial machinery, electronics ...
The fair is also an important activity to showcase socio- economic achievements, contributing to boost solidarity, traditional friendship, economy- trade- investment ties between CLV's people.