In the last three days, more than 60 boats from Tuy Hoa City in the central province of Phu Yen have once again resumed tuna fishing in high seas, after sheltering from Storm 'Gaemi'.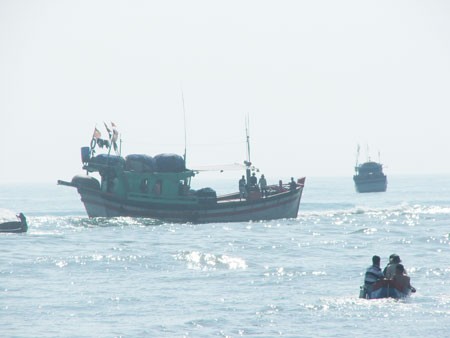 Tuna fishing boats from Tuy Hoa City out on high sea
Since early this year, fishermen in Phu Yen Province hauled more than 60,000 tons of ocean tuna, 200 tons more than in the same period last year, and 80 percent of this output coming from Tuy Hoa City.
Phu Yen Province has the highest ocean tuna reserves in Vietnam, with the main fishing waters being near Truong Sa (Spratly) Islands.