INS Satpura and INS Kirsch warships of India carrying 81 officers and 580 crew members docked at Cam Ranh International Port in Khanh Hoa province at the invitation of Ministry of National Defense of Vietnam.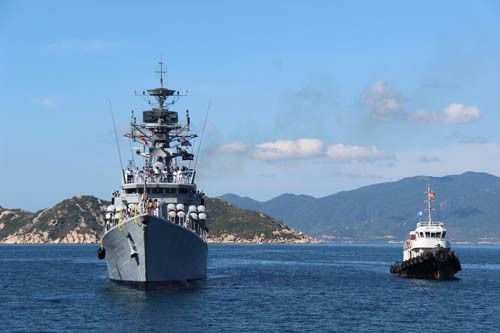 Two Indian warships arrive in Cam Ranh Int'l Port.
As plan, the crew members will pay an official friendly visit from May 30 to June 3 within the framework of strategic partnership between Vietnam and India.
During four day journey, the guests will pay courtesy to the leaders of Khanh Hoa province, the Naval High Command Zone 4 and Vietnam Naval Academy.
Two countries' naval officers and crew members will join sport exchange and military training programs on sea.