Uber users in the central city of Da Nang will be able to access the Uber app and request a helicopter ride with "UberCHOPPER" to join a free 15-minute flight around the city, according to Uber Technologies Inc.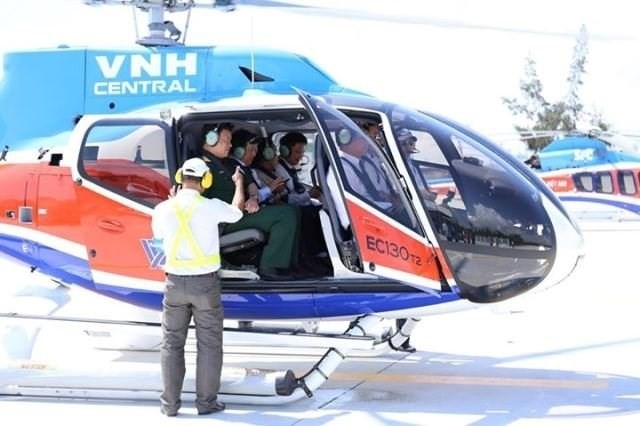 Uber to offer sky-high helicopter rides in Da Nang (Photo:thesaigontimes.vn)
Uber will offer free helicopter rides from 10am to 4:30pm on August 15.
Passengers will be picked up and taken to the Fusion Maia Resort to enjoy a small tea party before the flight.
According to Uber, Mercedes-Benz An Du Da Nang will provide round-trip transport from where passengers can request pick-up. Meanwhile, flight service will be provided by the Central Vietnam Helicopter Company.
UberCopter, or UberCHOPPER, service was first introduced in the US in 2013.
So far, the service is offered in other cities around the world including Bangkok, Bangalore, Cape Town, Melbourne, Rio de Janeiro and Shanghai.
"Da Nang is a dynamic and rapidly growing city where we see a great potential for Uber to provide reliable and easy rides to connect the local community. This will make a city with tourism and business opportunities like Da Nang an even more attractive destination for work or play," said Douglas Ma, Uber's Head of APAC Expansion.-VNA