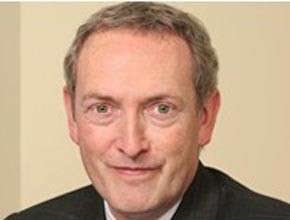 Mr. John Hutton
The British Secretary of State for Business, Enterprise and Regulatory Reform is paying an official visit to Viet Nam on June 2-3 to enhance trade and investment.
The two-day visit aims to help Secretary of State John Hutton familiarize himself with British trade and investment activities in Viet Nam and hear first hand from the Vietnamese Government the policies they have in place to further encourage market access and investment, the British Embassy in Ha Noi said in an announcement.
Mr. Hutton is scheduled to call on Prime Minister Nguyen Tan Dung Monday to discuss local and international trade and investment matters, as well as meet with representatives of the Ministry of Industry and Trade to learn about the nation's progress on implementing WTO commitments. The Secretary of State will also meet with a number of UK business representatives while in Ha Noi.
On Tuesday, Mr. Hutton plans to have an exchange session on free trade with students at the Ha Noi University of Foreign Trade.
Mr. Hutton is the highest cabinet level visitor of Britain to Viet Nam to date.