Thirty United Nations staff in Viet Nam will help oversee the Population and Housing Census to be carried out nationwide from April 1 to 15.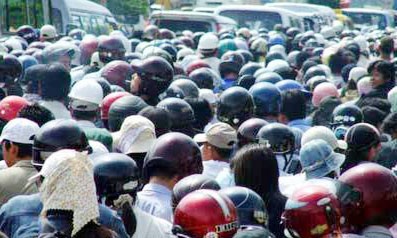 The 2009 census will provide data to help assess the past, portray the present and estimate the future with regard to population
The UN representatives will be present in 21 out of the 59 provinces and five province-level cities in the country. 
UN agencies' first ever involvement in a census in the country is meant to reinforce the importance of the national census so that more efforts and resources will be made available by government authorities, ensuring the quality and success of the enumeration.
It is estimated that 300,000 census takers and supervisors and more than 6,000 Government officials and employees will be deployed.
Preliminary results will be announced by July 2009 and full data by the third quarter of 2010.
"Supporting the 2009 census is a key priority for the United Nations as it will provide the Government the detailed information required to undertake more robust socioeconomic development planning for the next 10 years," John Hendra, United Nations Resident Coordinator, said.
The census will collect data on population size, structure and distribution, and migration as well as information on educational qualifications and economic activity, disability, fertility, causes of death to estimate the maternal mortality rate and information on housing conditions such as floor area, number of rooms, safe water use, telephone and computer use, and type of fuel used for cooking.
 
Among UN agencies, the United Nations Population Fund (UNFPA) is taking the lead role in supporting the census. UNFPA has assisted in planning the census, designing the questionnaires, and with the testing, piloting, training, and monitoring processes.
It has also supported the publicity campaign for the census.
Once the enumeration is finished, the UNFPA will help with analyzing and disseminating the data.
The total cost is estimated at US$33 million, or $0.38 per person. Of this, the Government will provide $30 million and the UNFPA the rest.
Data generated by the census will be key to assessing implementation of the 2001-10 socioeconomic development plan and drafting the 2011-20 plan.
It will also provide useful information for monitoring implementation of the United Nations Millennium Development Goals.
After Vietnam was unified in 1975, national population censuses were undertaken in 1979, 1989 and 1999.
Related article:
April census for Ho Chi Minh City