The fertility rate in Vietnam continues to fall below the replacement level to 2.08 children per woman.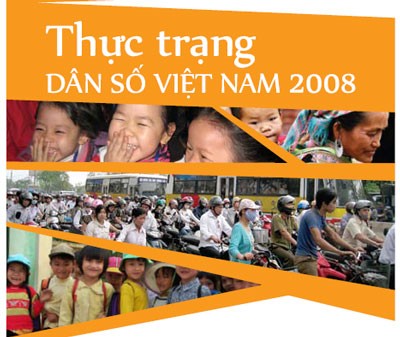 The cover of the booklet
This is one of the key issues in Vietnam Population 2008, a booklet published by the United Nations Population Fund (UNFPA) summarizing the major results of a population study by the General Statistics Office.
While Vietnam, on average, is below the replacement level, this figure masks the difference between an average of 1.84 children per woman in urban areas and 2.22 in the rural areas.
The age of first-time mothers continues to rise, with births in urban areas concentrated between 25-34 years old and rural mothers between 20 and 29 years old.
The survey confirms the relationship between fertility and female education levels. Mothers with large numbers of children are generally the least educated. This points to a need for enhanced family planning education in areas with poor levels of education.
Infant mortality has declined from 16 deaths in 2007 to 15 deaths per 1,000 live births in 2008. This comes in hand with a decrease in the crude death rate of 5.3 per thousand, which is helping to bring down population growth rates as there is less of a need to have large families.
Vietnam's population is expected to continue growing fast in the coming years, as the effects of decreasing births and improving longevity takes a generation when baby boomers no longer have children, Bruce Campbell, a UNFPA representative, said.