The United Nation Development Program (UNDP) will dole out close to US$1.2 million to finance policy analysis to serve the development of land policies for socio-economic development in Vietnam.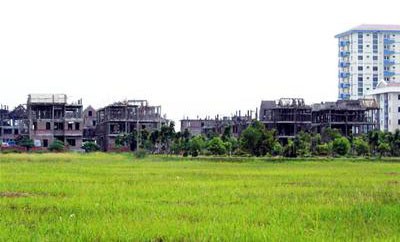 A plot of farm land in HCM City. UNDP will grant US$1.2 million to finance policy analysis to serve the development of land policies for Vietnam's socio-economic development.
Under a document to this effect signed in Hanoi on March 16, the project will be jointly implemented by the Institute of Policy and Strategy for Agriculture and Rural Development on the Vietnamese side and researchers from John F. Kennedy School of Government, Harvard University of the US throughout 2009 and 2010.
Deputy Minister of Agriculture and Rural Development Bui Ba Bong said the project aims at conducting a comprehensive assessment of the socio-economic impact of land policy on rural development and recommending new policies aimed at achieving the Government's goal of promoting sustainable economic development in rural areas.
Mr. Bong said sound and timely land policy was the initial step that created a breakthrough and critical forces for economic renewal process in Vietnam, helping turned Vietnam from a country which had to import foods into the world second largest rice exporter.
The reform of land policies also facilitated the operation of the market mechanism, thus, bringing into play internal resources, attracting foreign investments and promoting the industrialization and urbanization process.
The official, however, admitted that those policies recently show some shortcomings, resulting in the inefficient and wasteful land use, which is one of the reasons holding back agricultural growth, expanding the gap between the rich and the poor, between industry and agriculture and between rural and urban areas.
He noted that at present, the Land Law and other policies on using and managing land are in the improvement process, and so the UNDP-funded project on comprehensive assessment of current land policies is a valuable help to the Ministry of Agriculture and Rural Development.
Setsuko Yamazaki, UNDP country director in Vietnam, said land policies and land rights remain one of the most complex and sensitive issues in Vietnam.  Therefore, the UN is pleased to be able to assist Vietnam in considering that important issue together for long-term socio-economic development of the country, she said.