The Ministry of Labor, Invalids and Social Affairs on April 25 announced financial support to unemployed people for taking any vocational training course.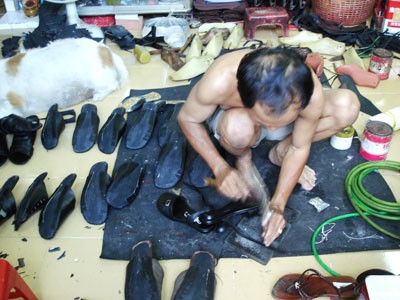 Unemployed man study at home , so he does not receive any financial support (PHoto; B. Long)
This offer is for people who have no jobs and are under unemployment benefits every month.
This unemployment support program has been approved by the Prime Minister, under which unemployed people receiving benefits will receive further support to learn a job skill at a designated educational facilities or enterprise.
Maximum financial support for short-term vocational training courses will be VND3 million (US$143.6) per person and VND600,000 per month for long-term courses.
If unemployed people home-study, they will not receive any financial support. The time period for receiving support is within the next six months.