The impact of the global economic crisis seems to have hit the labor market across the country leading to an increase in the number of jobless persons.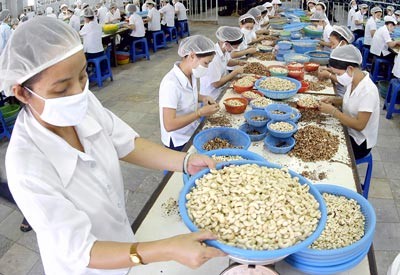 Most employers expect to have stable job(Photo: SGGP)
Thus, the desire to have a stable job has become the expectation of most workers.

In Vietnam, the unemployment rate is around two percent as every person makes good effort to find any job to earn a living and support his family. However, not all people can get stable and steady jobs, said Nguyen Hoang Ha from the International Labor Organization (ILO).

Excluding laborers in the agriculture sector that accounts for more than 47 percent employment, unofficial employment rate has increased from nearly 36 percent in 2011 to 37 percent in 2012.

More than 77 percent laborers are self employed such as motorbike taxi drivers and street vendors without labor contracts and low monthly income. Moreover, their basic salary cannot make ends meet let alone save for the future.

Statistics show that the country will add 700,000 laborers each year, causing pressure on employment. Another challenge is that labor quality is still low with 58 percent laborers unqualified. Jobless laborers from rural areas continue to flood urban districts, cities to seek jobs without access to proper training.

Associate Professor Nguyen Ba Ngoc from the Ministry of Labor, Invalids and Social Affairs, said unemployment numbers have inched up since many firms shut down.
Moreover, related agencies just release the report on the general situation and do not go into details or analysis the cause of joblessness.

Meanwhile, around 20 percent laborers are covered with social insurance. Insurance companies just solve policies when the labor contracts end but have no policies to help enterprises maintain and support laborers when firms face difficulties in order to create stable jobs.