Uruguay has decided to open its embassy in Hanoi in order to promote its relationship with Vietnam, especially in economics and trade.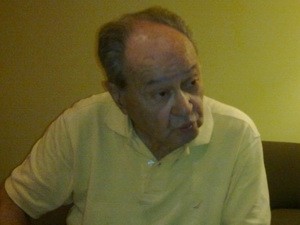 Uruguayan roving Ambassador Niko Schvarz (Source: VNA)
Uruguayan roving Ambassador Niko Schvarz, who concluded a working visit to Vietnam on Sept. 9 to prepare for the opening of the embassy, said the first Uruguayan Ambassador to Vietnam Carlos Irigaray will come to Hanoi in the next few days.
Before he was assigned to this new position, Carlos Irigaray was head of the Uruguayan Foreign Ministry's Trade Promotion Department.
While in Vietnam from Aug. 16, Niko Schvarz met with a number of officials from the Ministry of Foreign Affairs, Vietnam Union of Friendship Organisations and Vietnam Chamber of Commerce and Industry, in which both sides emphasised potential to strongly boost two-way trade.
According to Uruguayan customs statistics, two-way trade hit a record of 52.96 million USD last year, of which Uruguay's exports to Vietnam accounted for 39.43 million USD and imports from Vietnam represented 13.53 million USD.
Vietnam mainly exported fish products and footwear to Uruguay and imported timber, pharmaceuticals, red wine, fruits, rice and sorghum.
The two countries established diplomatic ties on Aug. 11, 1993, while the Vietnamese Embassy in Argentina included representation for Uruguay and the Uruguayan Embassy in Malaysia included representation for Vietnam.
Uruguayan President Tabare Vazquez became the first Head of State of Uruguay to make an official visit to Vietnam in November 2007. The two countries signed a framework cooperative agreement on that occasion.