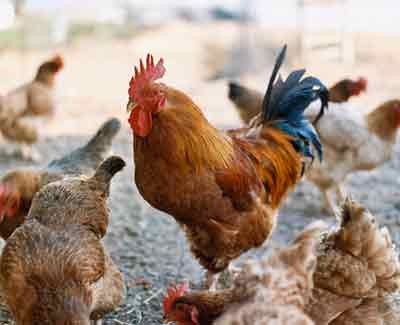 With bird flu remaining a threat in Vietnam, the US will provide Vietnam US$10 million over three years to combat avian and pandemic influenza.
The US will support Vietnam's efforts to combat bird and swine flu with a three-year project, providing US$3.6 million during the first year, the country's embassy in Hanoi said in a press release on Sept. 23.
The U.S. Agency for International Development (USAID) has selected Abt Associates to carry out the project in coordination with the Vietnamese Government. 
It will focus on five provinces -- the southern provinces of Can Tho and Kien Giang, the central province of Quang Tri, and the northern provinces of Ha Nam and Hung Yen -- as the base for testing and applying risk reduction practices. 
Other provinces will be included later. It will involve local health, agriculture, and rural development officials, and work through public communication campaigns and training for animal and human health workers in monitoring, preventing, and controlling the two epidemics.
The project will also encourage more villages to take measures to reduce the risk and spread of disease, especially in provinces at high risk of bird flu.
By building on the experiences obtained from programs carried out in the last three years, this nationwide project will identify and spread best practices and improved surveillance techniques to control and prevent bird and other forms of flu. 
USAID plans to provide a total of US$10 million for the project. 
Since 2005 the US has allocated around US$50 million to support Vietnam's programs to combat influenza.