A delegation of the US Embassy led by Deputy Ambassador Jonathan M. Aloisi concluded a two-day visit to the Central Highlands province of Gia Lai on April 23.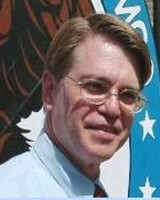 Deputy Ambassador to Viet Nam Jonathan M. Aloisi
In a meeting with the US delegation, provincial People's Committee Chairman Pham The Dung said the Gia Lai authorities always respect the local people's freedom of religion and create favourable conditions for their religious practice in line with the national law.
Local administrations now as before take care of the life of ordinary people, especially ethnic minority groups in hamlets, he emphasised.
In the recent past, major investments had focused on rural areas, thus boosting production and improving living conditions of the locals, he added.
The provincial Chairman said the province has managed to reduce poverty rates by between 3 and 5 percent annually, bringing down the rate to 22 percent (according to the new criteria), and eliminating chronic famines among ethnic minority-populated communities.
The delegation also visited the provincial boarding school for students of ethic minorities, the Ia Ly hydro-power project, the Hoang Anh Gia Lai enterprise, De Ka Tu village now turned into a site of cultural tourism, and the family of village elder Siu Der of the Plei Bong hamlet, Ayun commune.
In an interview with the Radio and Television Station of Gia Lai province, the US head delegate said this was his first visit to Gia Lai province. He expressed a surprise at Pleiku town's development marked with remarkably good infrastructure facilities and powerful private enterprises such as Hoang Anh Gia Lai.
Deputy Ambassador Aloisi also said he would return to Gia Lai soon to study more on the local situation, paving a way for several investment projects, especially in healthcare and education.