The US Pacific Fleet's hospital ship USNS Mercy (T-AH 19) left the central city of Da Nang on August 28, their last stop in the Pacific Partnership 2015 (PP15).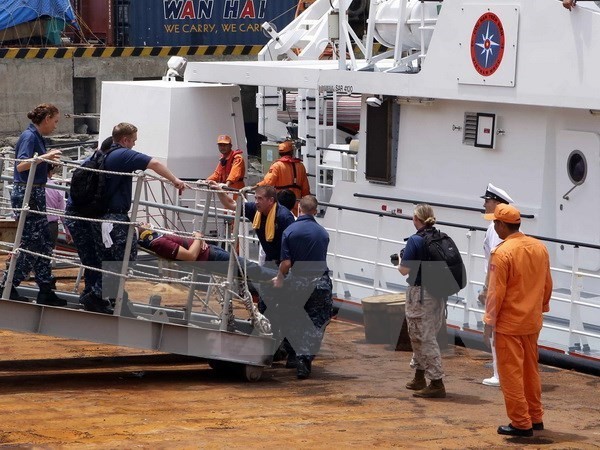 A medical emergency drill held between the US Pacific Fleet and the Vietnamese ministries of health and defence in Da Nang(Photo: VNA)
During the 10-day stay in the central city, the ship's staff carried out joint replacement surgeries and dental care for local community while supporting the renovation of three medical establishments and a centre for disadvantaged children.
They also held discussions on medical and disaster relief topics with Vietnamese counterparts and took part in a conference on recuperation and a drill of handling coastal medical emergencies with their Vietnamese peers.
Pacific Partnership is the largest annual multilateral humanitarian assistance and disaster relief preparedness mission conducted in the Indo-Asia-Pacific region. While training for crisis conditions, Pacific Partnership missions to date have provided medical care to approximately 270,000 patients and veterinary services to more than 38,000 animals. Additionally, PP15 has provided critical infrastructure development to host nations through the completion of more than 180 engineering projects.