The US Peace Council has released a statement, protesting the US Supreme Court's refusal to review the lawsuit of Vietnamese Agent Orange/Dioxin victims demanding compensation from the US Government, describing it as "an unbelievable gross injustice to the Vietnamese people."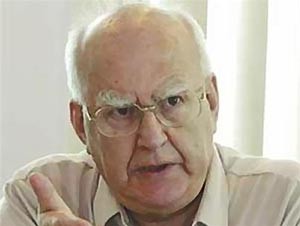 Len Aldis, founder of the Britain-Vietnam Friendship Society, who has strongly supported Vietnamese dioxin victims (Photo: Tuoi Tre)
The statement blamed the court for not recognizing what has been accepted by the international community and the US Army itself that the spraying of the toxic chemical on 17 percent of Vietnam, exposed 4.8 million Vietnamese, many women and children to this deadly and deforming chemical.
It said: "Dioxin has been prohibited in the United States. It is a barbarous weapon."
"The US Army compensates our veterans who have been exposed to Agent Orange/Dioxin, yet the US Courts have maintained that Dioxin is merely a herbicide and there was no intention to harm the Vietnamese people. How cruel!"
The statement went on to say: "Scientists, during the Vietnam war, lobbied and pleaded against the use of Agent Orange/Dioxin, aware of the toxicity of this chemical. Their pleas were ignored. There are millions of deformed children in Vietnam. The curse we bestowed upon innocent women and children still plagues Vietnam."
It said "it is not enough to apologies," calling for care and assistance to the Vietnamese Agent Orange /Dioxin victims.
"We have the moral responsibility to demand that the US Government compensate these victims. It is the least we can do," the statement concluded.