President of the United States of America Barack Hussein Obama will pay an official visit to Vietnam from May 22-25 at the invitation of Vietnamese leadership, announced the White House's Press Secretary yesterday.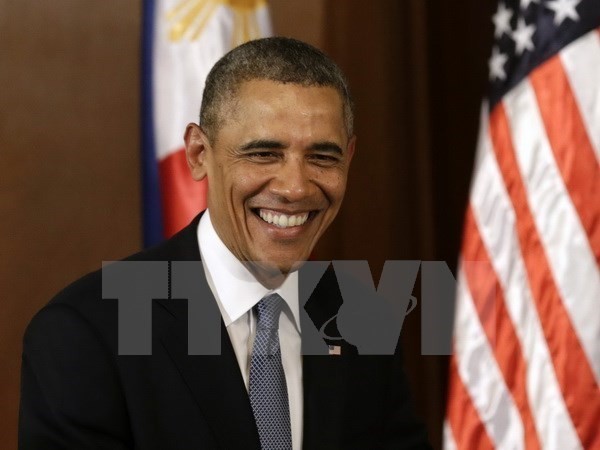 President Barack Obama (Photo: AFP/VNA)
The White House's Press Secretary formally released a statement highlighting the President's travel to Vietnam and Japan on May 10th.
The Vietnam News Agency's correspondents in Washington D.C. cited the statement as saying the US President is scheduled to visit Vietnam and Japan from May 21-28 as part of his 10th trip to Asia.
During his first ever visit to Vietnam, President Obama will hold official meetings with Vietnamese leadership to discuss ways for the US-Vietnam Comprehensive Partnership to advance the bilateral cooperation across a wide range of fields, including economics, people-to-people, security, human rights as well as regional and global issues.
In Hanoi, the President will deliver a speech on US-Vietnam relations.
During his visit in Hanoi and Ho Chi Minh City, the President will discuss the importance of approving the Trans-Pacific Partnership (TPP) Agreement this year.
He will also meet with members of civil society, representatives from the Young Southeast Asian Leadership Initiative and the business community.