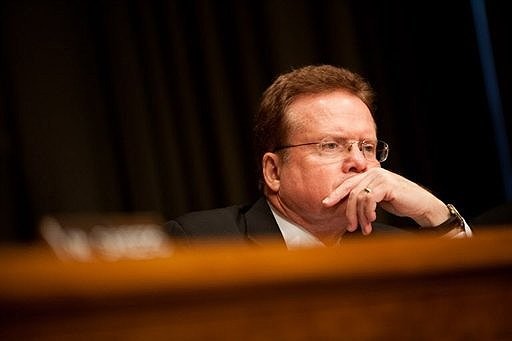 Senator Jim Webb (AFP photo)
Democratic US Senator Jim Webb will visit Vietnam as part of a two-week five-nation tour of Asia, the American Embassy in Hanoi announced Aug. 17 but did not say which days.
The American Embassy just said Mr. Webb will meet with the press at 5:15 pm on Aug. 19 at the Sofitel Metropole Hotel in Hanoi.
The statement said he would stop in Hanoi, Danang, and Ho Chi Minh City, where he would "meet government officials, business leaders, and friends from his decades of close involvement in US-Vietnam relations."
The Associated Press (AP) said Mr. Webb is on his two-week tour that includes stops in Myanmar, Thailand, Laos, Vietnam, and Cambodia.
Mr. Webb served as an infantry Marine in Vietnam, and later as Assistant Secretary of Defense and Secretary of the Navy in the Pentagon, said the American Embassy. It added that in the 1990's he worked as a consultant for companies wishing to do business in Vietnam. He has served on the Senate Foreign Relations Committee since joining the U.S. Senate in January 2007.