The United States is providing $380,000 over two years so that disabled Vietnamese people can learn the skills needed to find highly paid jobs in Viet Nam's growing IT market.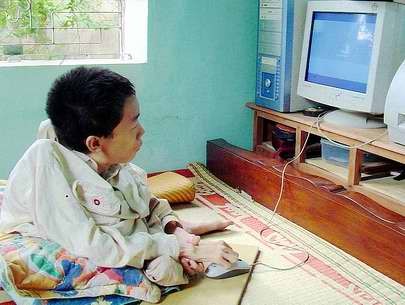 Nguyen Cong Hung, a disabled man, becomes a IT company director
The Information Technology Training Program is being run by the Ha Noi College of Information Technology with support from Catholic Relief Services, and will train up to 375 vision-, hearing- and mobility-impaired students in skills that should lead to good jobs in Viet Nam's information technology industry.

In a dedication ceremony held today, U.S. Deputy Chief of Mission Jonathan Aloisi noted the ongoing partnership between the United States and Viet Nam in assisting the disabled.

"Over the past years, the U.S. Government has provided approximately $43 million to assist persons with disabilities in Viet Nam, and these efforts will continue," he said.