In a ceremony held on Tuesday morning, the U.S. Trade and Development Agency (USTDA) awarded a US $332,900 grant to the Vietnamese Ministry of Industry (MOI) to support development of the first independent coal-fired power plant in Viet Nam, which is being built to meet the nation's growing demand for energy.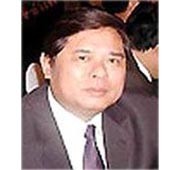 MOI Vice Minister Do Huu Hao signed the grant agreement on behalf of Vietnamese governments
The Mong Duong Phase 2 power project involves the construction of a 1,000 megawatt power plant and aims to make power available to its customers by 2010.
By the date of the completion, the power plant will represent the largest U.S investment in Viet Nam to date.
USTDA General Counsel, James A. Wilderotter and MOI Vice Minister Do Huu Hao signed the grant agreement on behalf of the U.S. and Vietnamese governments.

Speaking at the ceremony, United States Deputy Chief of Mission, Jonathan Aloisi said, "Public-private partnerships such as this Agreement are an important indication of the strength of the U.S.-Vietnamese relationship."