The Vietnam Road Administration requested Road Management Agency Region 4 to annouce the time to stop working for traffic in the Vam Cong ferry on the media.

The century-old ferry has 161 staff members. 50 people want to quit their jobs and leave for retirement and 111 employees want to continue working in professional departments and local piers, such as Dinh Khao, Dai Ngai and others in the region, said former Head of the Vam Cong Ferry, Nguyen Phuc Nguyen.
On May 19, Vam Cong Bridge, the second cable-stayed bridge across Hau river, was opened to traffic replacing the 100-year-old ferry service.
The 2.97-kilometer-long bridge has a total length of 2.97km and 5.88 km of approaching roads, connecting Vinh Thanh district of Can Tho city and Lap Vo district of Dong Thap province. It was built with a total investment of VND5.46 trillion (US$233.46 million).
The bridge shortens travel time and distance between Mekong Delta cities and provinces of Kien Giang, An Giang, Can Tho, and HCMC as well as provinces in the South-eastern region; and ease traffic jams at the end of holidays.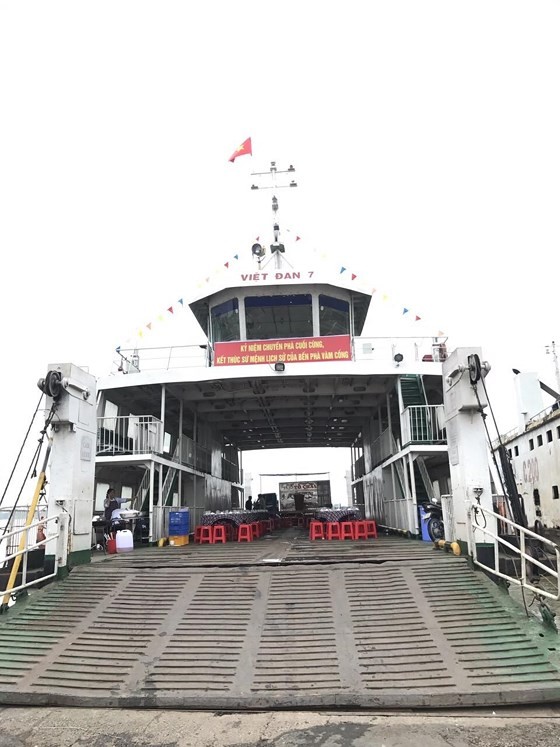 Staff members join a meeting to mark the closing day of Vam Cong ferry.