A series of activities will be arranged across the country to mark 85 years since the founding of the Vietnam Women's Union (VWU ) on October 20, the VWU announced at a press conference in Hanoi on October 1.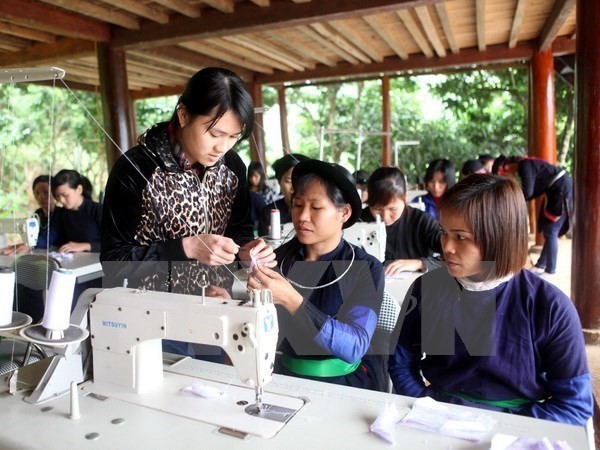 (Source: VNA)
A highlight of the activities will be a ceremony on October 18 to present awards to outstanding collectives and individuals who made remarkable contributions to the society's development.
This is an annual event to honour women in recognition of their dedication to the country's national construction and defence. Since 2003, the award has been presented to 55 collectives and 104 women working in various fields.
Other activities will include an online conference to review the implementation of woman-related projects, forums and exhibitions.
Nguyen Thi Minh Huong from t he VWU Central Committee said apart from activities held by her agency, VWU chapters in localities nationwide will also host programmes and launch emulation movements in honour of the celebration.