Because the Taiwanese monosodium glutamate (MSG) maker Vedan has not worked well with the environmental watchdogs, inspectors will extend their work at the plant, said Mr. Tran Hoang Ha, deputy minister of Natural Resources and Environment.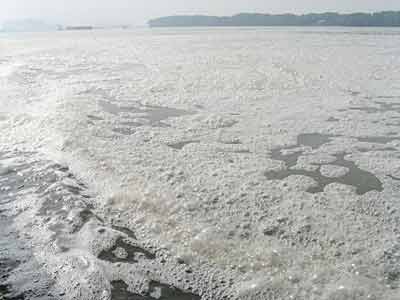 A part of polluted Thi Vai River (Photo:SGGP)
Inspection teams asked to meet Vedan Vietnam's general director, but he has not responded. The plant, located in the southern province of Dong Nai, has not given investigators access to relevant documents, including blue prints and environmental impact reports.
Mr. Ha warned Vedan that the company must fully cooperate with the authorities investigating pollution on the Thi Vai River and the discharge of untreated wastewater. 
The plant has dumped 70,400 cubic meters of untreated waste into the Thi Vai River in southern Dong Nai.
Environmental police found that alterations had been made to Vedan's pipe system to frustrate inspection. Concerned agencies discovered that three screws had been changed and two new welded joints had appeared in the pipe network. Inspectors have asked the plant to maintain its  systems for discharging water.