In a slap to the face of the farmers and working people of Vietnam, Vedan Vietnam, a wholly Taiwanese-owned firm, has lowered its offer of compensation to farmers whose land it destroyed to just over 5 percent of the sum requested.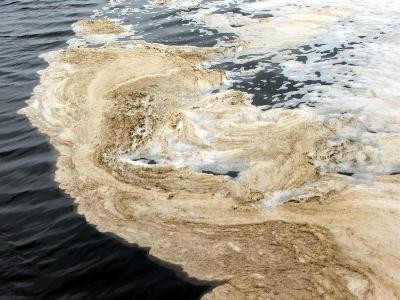 Thi Vai River has been seriously polluted by plants located along its banks.
The company said it is now willing to pay only VND8.4 billion (US$442,000) to farmers in the southern province of Dong Nai after the local farmers' association rejected it last offer of VND15 billion in April last year. The company had initially only offered only VND7 billion.
The sums are paltry compared to the VND1.6 trillion in damages the Dong Nai farmers say the pollution caused to 5,046 families. The association has rejected the new offer as too low.
Government inspectors in September 2008 discovered that Vedan Vietnam had been dumping 105.6 million liters of untreated wastewater into the Thi Vai River each month for 14 years via a secret pipeline. The pollution had destroyed seafood farms and agricultural land along the river in Dong Nai, Ba-Ria Vung Tau Province and Ho Chi Minh City. 
Since the violation was uncovered, Vedan has paid VND267.5 million ($14,000) in fines and closed down four of its factories.
But it has paid no compensation to the farmers who lost land, crops and seafood to the pollution.
The farmers' associations in Dong Nai, Ho Chi Minh City and Ba Ria-Vung Tau have all sued the company for compensation.
According to the HCMC Farmers Association, 839 families engaged in aquaculture suffered VND107 billion in losses due to the pollution.
The Ba Ria – Vung Tau Farmers Association reported over VND191 billion in losses suffered by 1,134 families thanks to Vedan.