The Energy Conservation Center under the Ministry of Industry is currently conducting experimental commercial energy conservation projects whereby enterprises apply to receive funding for special environmentally friendly energy programs.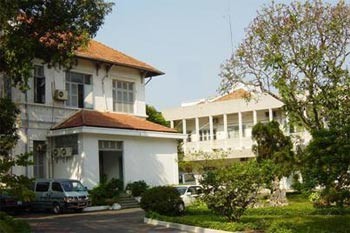 The Ho Chi Minh City Energy Conservation Center
Enterprises have signed on for projects ranging in cost from US$10,000 to US$200,000, and will receive 20-40% of the total investment capital in aid from the ministry's program.
The project focuses on supporting small and medium-sized enterprises in five main fields, including textile, brick and tile, ceramics and pottery, paper, and food processing.
The staff from enterprises selected for the program will attend a training course on energy audit methods and usage management, sponsored by La Francophonie (an international organization of French-speaking countries). The Energy Conservation Center will also consult enterprises about energy audits for free.
The Energy Conservation Center will support these enterprises and assess their potentials. Their capability of consuming energy and electricity will be evaluated to decide upon the most suitable measures of energy conservation.
As well, the center will draft reports on the feasible reaches and effects of these projects on of energy consumption and investment in the city.
The United Nations Organization's global environmental fund has cooperated with the Ministry of Science and Technology to fund the project in order to raise awareness of the effects of energy consumption in Vietnamese enterprises.
The project is currently designed from now until 2009.
For information, requests or applications, enterprises, organizations and individuals can call to 08.9322372 for the Energy Conservation Center of Ho Chi Minh City.