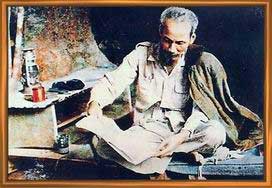 President Ho Chi Minh-the Old Father of Vietnamese People
Speaking at the meeting, Secretary of the Ha Noi Party Committee  Nguyen Phu Trong recalled President Ho's journey in search of a way to save the country and his great contribution to the Party and nation.
Party General Secretary Nong Duc Manh, Party Politburo member and Permanent Deputy Prime Minister Nguyen Tan Dung, Party Poliburo member and Secretary of the Ha Noi Party Committee Nguyen Phu Trong, Deputy Chairman of the National Assembly Nguyen Phuc Thanh, and many other senior Party and State officials joined more than 1,000 Hanoians and members of the city's armed forces in the meeting.
In implementation of President Ho's teachings, the Party organisation and people of Ha Noi have strived to carry out the political tasks, making important and comprehensive achievements.
Also on May 18, central Nghe An province celebrated President Ho's birthday at a meeting in the President's home village of Sen in Nam Dan district. On this occasion, the province also opened the Lang Sen (Sen village) Festival 2006.
Nghe An province has made marked progress in socio-economic development. Last year, the province produced more than 1 million tonnes of food, increased the people's average income to 6 million VND annually, double the figure of the year 2000, and maintained political stability and security

Source: VNA