Viet Nam will join the UN Security Council for the first time in its history while once-isolated Libya will be a member again following a 20-year gap, after a first-round vote by the UN General Assembly Tuesday. Burkina Faso will also serve a new two-year term on the council.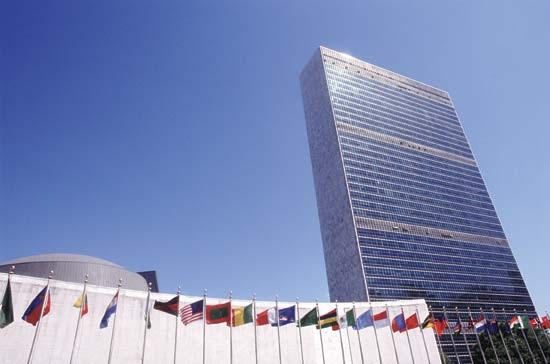 UN headquarters in New York
Libya (178 votes received), Viet Nam (183 votes) and Burkina Faso (185) easily won two-thirds of votes in the 192-nation assembly because they were unopposed.

Two other seats, one from Latin America and the Caribbean and the other from Eastern Europe remained undecided because of a competition between Costa Rica and the Dominican Republic, and between Croatia and the Czech Republic.
Each year the assembly elects five new members in the 15-nation council to replace five countries that have served two years. The council is composed of five permament members with veto power: the United States, Russia, China, France and Britain. Ten members are elected on two-year terms and their positions rotate among the world's five regions.
Libya had been a council member from 1976-77, but in 1992 was slapped with international sanctions after the Lockerbie bombing over Scotland.
The five outgoing countries are Congo, Ghana, Qatar, Slovakia and Peru. The new countries will begin their terms on on January 1, 2008.