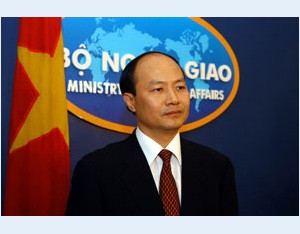 Vietnamese Foreign Ministry spokeman Le Dung
Viet Nam hopes the situation in Pakistan will soon stabilise so that its people can focus efforts on national development, said Vietnamese Foreign Ministry spokesman Le Dung.
In response to questions about Viet Nam 's comment on President Pervez Musharraff's August 18 resignation, Mr.Dung said it is Pakistan 's internal affairs.
" Viet Nam respects the desire and the choice of the Pakistani people and Mr. Musharraf," the spokesman said on Aug. 19.