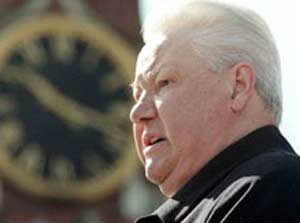 Former Russian president B. Yeltsin
President Nguyen Minh Triet sent a message yesterday to Russian President Vladimir Putin, to extend condolences following the death of former Russian President B. Yeltsin, who died at age 76 on April 23.
Responding to questions raised by reporters yesterday about Viet Nam's reaction to the former President's death, Le Dung, Spokesman for the Vietnam Ministry of Foreign Affairs, said that the Government and people of Viet Nam would like to extend their heartfelt condolences to both Mr. Yeltsin's family and the Russian people.
He added that Mr. Yeltsin's role in the restoration and strengthening of ties as well as in the development of bilateral cooperation between Viet Nam and Russia was highly thought of.