Viet Nam has adequate historical evidence and sufficient legal basis to proclaim its sovereignty over both Hoang Sa (Paracel) and Truong Sa (Spratly) archipelagos, Vietnamese Foreign Ministry spokesman Le Dung affirmed on December 3.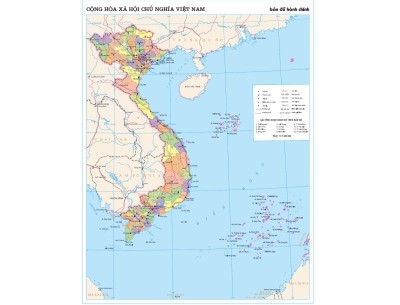 Viet Nam Administrative Map published by UNDP Viet Nam
The statement comes after a Viet Nam News Agency reporter's questions about China 's State Council approval to set up San Sha city in Hainan island to manage three islands, including Viet Nam 's Hoang Sa and Truong Sa archipelagos.
The Foreign Ministry official reiterated Viet Nam 's stance on the two islands, saying the government strongly objects to China 's approval to set up the district-level administrative city.
Dung said the action seriously violates Viet Nam 's sovereignty and doesn't conform with the common understanding of Viet Nam and China 's high-level leaders, adding the approval is not favourable for negotiations between the two countries as they seek basic and long-term solutions on sea-related issues.
Viet Nam has a consistent policy of resolving sea-related disputes through peaceful negotiations and in accordance with international laws and practices, particularly the 1982 United Nations Convention on the Law of the Sea and the 2002 Declaration of the Conduct of Parties, the spokesman said.
He said Viet Nam wished to maintain peace and stability on the East sea and in the region.