Vietnam's Foreign Ministry and the United Nations Development Programme (UNDP) on March 20 inked a project on implementing human rights treaties in Viet Nam.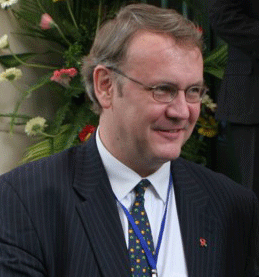 John Hendra Viet Nam has made important contributions to UN Security Council since January
The 1.238-million-USD project, to be carried out for the next four years, will focus on raising Vietnamese officials' awareness of international human rights treaties.
It will also aim to help officials gain a thorough understanding of the country's commitments as well as obligations in the field.
At the signing ceremony, UNDP Resident Coordinator John Hendra said Viet Nam was one of the first countries to ratify the Convention on the Elimination of all Forms of Discrimination Against Women and the Convention on the Rights of the Child.
He also noted the country has been making important contributions to the United Nations Security Council since January and is increasingly making its marks as an active member of the international community.
Permanent Deputy Foreign Minister Pham Binh Minh said Viet Nam places importance on international cooperation in human rights to ensure those rights are exercised and promoted in the country.
"Making and completing institutions and policies are vivid evidence of the Vietnamese State 's efforts and endeavours in exercising the rights of international treaties already joined by the country," Minh said.
He said the country has signed almost all important international treaties on human rights.