Amid wild elephants extinction in the Central Highlands region, the World Wildlife Fund (WWF) in Vietnam and Yok Don National Park co- signed a cooperation agreement about protection of for Yok Don wild elephant in the period of 2016- 2020.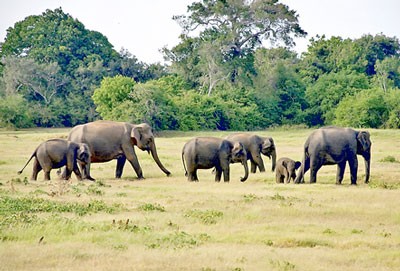 Illustrative photo:SGGP
Pursuant to the agreement, the organizations will focus on strengthening law enforcement as well as knowledge about elephant movement and natural habitat environment following season in order to reduce confliction between the wild elephant and people.
The Central Highlands region holds the largest number of wild elephants nationwide; so protection for the wild elephant also is effective conservation for the Asian elephant species in Vietnam.
According to Forestry General Directorate, the number of Vietnam's wild elephant has reduced around 95 percent in the 1975- 2015.
In Dak Lak, at least 23 elephants died from 2009- 2016.