Vietnam's Ministry of Health has banned medical centers from advertising formulas and foods for babies less than 12 months and six months respectively, in an effort to promote breastfeeding of all infants.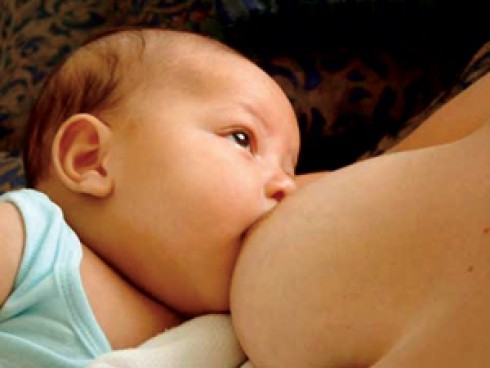 VN advocates breastfeeding of infants in response to the World Breastfeeding Week
The ministry has ordered health departments in provinces and cities to promote activities showing the advantages of breastfeeding. With particular focus on World Breastfeeding Week from August 1-7, medical centers have been forbidden to accept free promotional gifts from milk businesses and to avoid advising parents about milk nutrient products for babies less than 12 months of age.
Rather, health departments and medical centers must raise mothers' awareness to the importance of breastfeeding, as well as inform mothers about the benefits of breastfeeding an infant almost within the first hour of birth and maintaining this exclusive form of feeding for the duration of six months.
Subsequently, the child can be gradually fed on complementary foods while breastfeeding continues for up to two years.
The ministry stated that many medical centers and formula manufacturers' are advertising their products for new-born babies without realizing the consequences. This has led to a decline in breastfeeding habits in Vietnam, resulting in low immunity to diseases. Way back in 1998, the ratio of breastfeeding of infants was 34 percent, while today it has dropped to 19 percent.
World Breastfeeding Week is celebrated every year from August 1 to 7 in more than 120 countries, aimed at encouraging breastfeeding and improvement of infant health across the world. It commemorates the Innocenti Declaration prepared by WHO and UNICEF in August 1990 to protect, promote and support breastfeeding.