At the 20th Founding Anniversary of Vietnam Airlines, three units, namely, TIAGS, air hostess division, an the Southern Vietnam branch of VNA, were conferred the Third Class Independence Medal and First Class Labour Medal, by the State President of Vietnam.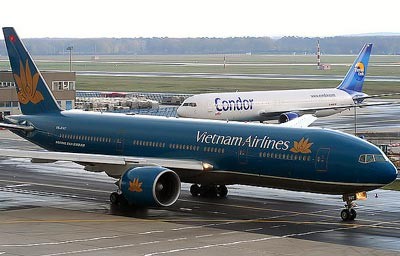 (Photo: SGGP)
In the past 20 years, VNA has strived to constantly develop and become the most prestigious airline in the country. The three star airline has best flight standards on its ten Boeing 777, nine Airbus 330, 42 Airbus 320/321, 16 ATR72 and F70 running flights.
Besides, Vietnam Airlines has 40 domestic airstrips and 50 international airstrips with 2,050 air hostesses.
VNA now plans to increase 101 flights by 2015 and 150 flights by 2020 to become a five star airline.