International driving permits are issued to both Vietnamese and foreign residents starting from November 3, after a delay of more than one month.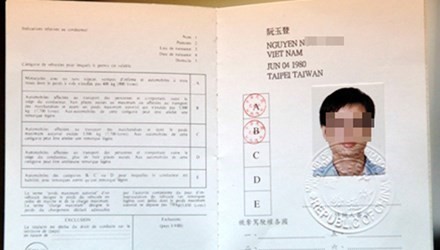 Illustrative image (Source: tienphong.vn)
Residents who want to apply for an international driving licence should submit their current Vietnamese motorbike or car driving licences, passports and an application form to The Directorate for Roads of Vietnam, along with a fee of VND 135,000 (US$ 6 ).
The international driving permits will be issued within five working days after the required documents are submitted.
The permits will allow Vietnamese residents to drive vehicles in 73 countries that are members of the Vienna Convention on Road Traffic, established in 1968.
The permits will be issued in the Vietnamese language as well as in English, French, Russian and Spanish.
Hanoi and HCM City are the two cities where international driving permits will be issued on a pilot basis initially. The permits are expected to be granted nationwide next month.