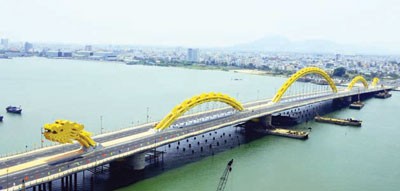 Rong Bridge in the Central City of Da Nang opens to traffic in 2013 (Photo:SGGP)
Governmental policies enacted in 2013 resulted in the construction of major highways, bridges and low-income housing .These constructions aim to alleviate inflation, stabilize the economy, and raise living standards.
Six steel flyovers were built in HCMC's largest intersections.  Prior to the construction, the intersections were often completely blocked by traffic.
The Long Thanh-Dau Giay Expressway was constructed in order to ease congestion, alleviate travel time from HCMC to Vung Tau, and promote economic growth.
The northern Lao Cai Expressway in Hanoi was constructed to reduce travel time to Lao Cai and promote economic growth between the cities.
Attached are photos of recent constructions.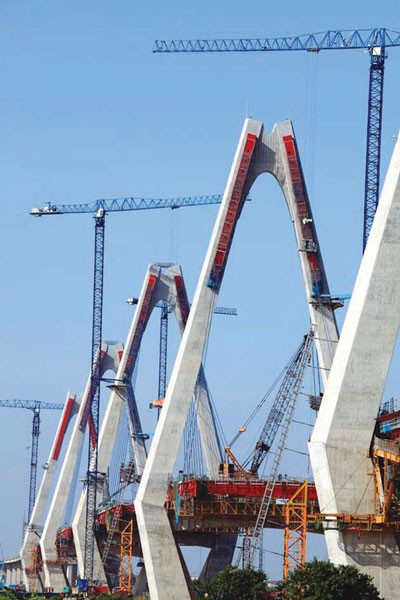 Nhat Tan Bridge in the middle of construction (Photo:SGGP)