Vietnam has congratulated US President Barack Obama and the American people on the occasion of his assumption of office, officially becoming the 44 th President of the US.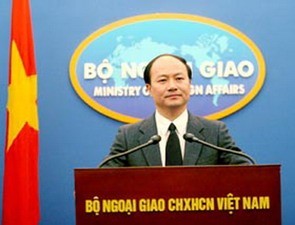 Vietnames Foreign Ministry 's spokesman Le Dung at the press conference
The congratulations were announced by the Foreign Ministry's Spokesman Le Dung on Jan. 21 at a press conference regarding the event held by the ministry.
The spokesman said "We believe that friendship and comprehensive cooperation between Vietnam and the US in the coming time would continue to develop for the benefit of the two peoples."
He informed the press that State President Nguyen Minh Triet and Prime Minster Nguyen Tan Dung had sent messages of congratulations to President Obama.