The World Wild Fund for Nature (WWF) and Vietnam Substainable Energy Alliance (VSEA) announced on May 12 that under the national power development plan towards 2050, Vietnamese renewable energy can meet 80 to 100 percent of the national power demand and help reduce 80 percent carbon emissions.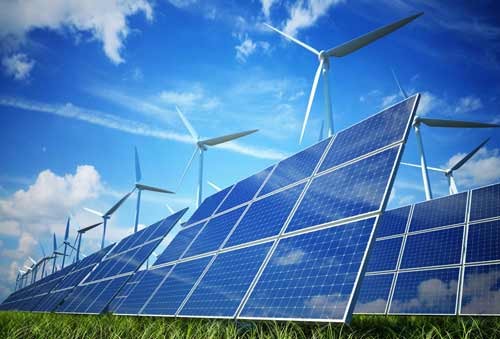 Wind energy plants in the Southern province of Vietnam
Accordingly, Ms Pham Thi Cam Nhung from WWF said solar energy can account for 35 percent; wind energy of 13 percent and from others such as tidal energy, boimass …
Earlier, experts had reports about the national power development plan in the 2011-2020 period and by 2030, worrying that Vietnam currently is based on tidal power projects or projects which have a high level of carbon dioxide emissions, causing environmental pollution seriously. Besides, nuclear power is considered to cost a lot of money and having high risks.
As of May 11, Deputy Prime Minister Trinh Dinh Dung chaired the meeting with the participant of ministries, departments and relevant agencies to build prefrential policies to encourage developing solar power projects.