Vietnam pays special attention to boosting the development of science in general and basic science in particular, Deputy Prime Minister Vu Duc Dam said at an international seminar in the central province of Binh Dinh on July 7.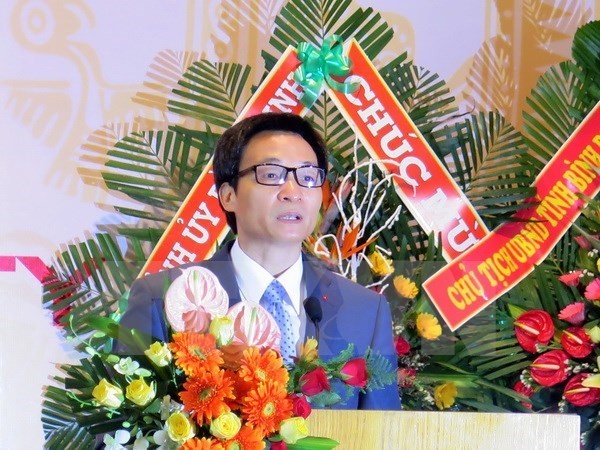 Deputy Prime Minister Vu Duc Dam (Photo: VNA)
The seminar on basic and social sciences, co-organised by France's Rencontres du Vietnam (Meeting Vietnam) and the Ministry of Science and Technology, drew more than 250 domestic and foreign scientists.
After three decades of reform, Vietnam's investment in science and technology development has increased by 30 times. Many State awards have been designed to promote the development of the sector, he said.
Dam also spoke highly of activities arranged by Meeting Vietnam, which helped the country access advanced sciences and technologies in the world, significantly contributing to the nation's socio-economic development.
The Vietnamese Government commits to creating favourable conditions for the organisation to hold international conferences and workshops in Vietnam, and provide support for the establishment of the I nternational Centre for Inter-sector Science and Education (ICISE) in Binh Dinh, he stated.
President of the Rencontres du Vietnam Tran Thanh Van said the seminar aims to propose initiatives concerning basic and social sciences in Asian nations, especially developing countries like Vietnam.
It also offers a good chance for scientists, policy makers and representatives from private economic sectors to analyse and assess the role of science in social development, he added.
Participants to the event focused their discussions on the importance of basic science in emerging countries; basic science and sustainable development; basic research and peace, climate, health and global basic education; knowledge and technology.